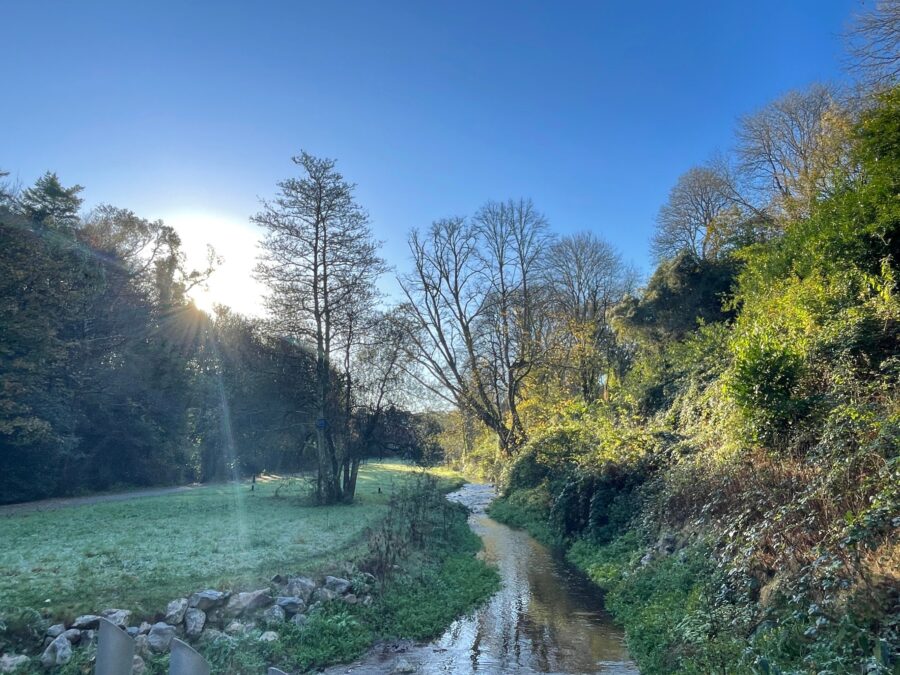 As noted in my flyer to houses in Donnybrook and in (some of- photocopying issues!) my Maryborough Woods flyers this week, I note I will host another Q & A meeting on Friday 22 July 2022, 6.30pm, Ballybrack Woods.
The meeting is on the flat green area by the stream at the proposed site of the bridge, next to the central tree in the picture.
Last week's meeting was targeted at the social media market but I got alots of emails and calls during the week recommending another meeting for those not on social media.
So Many thanks to the flyering team yesterday and today. Over 1500 houses were flyered. We put in alot of steps
And there may be people on social media who missed the meeting last Friday, are seeing this, and want to attend
But if you are concerned and are up to speed with the bridge proposal, don't leave your submission to someone else.
It doesn't have to be an epic submission, but why the woods is important to you.Make your submission here: https://busconnects.ie/cork/
We Can and we Will stop this together.#saveballybrackwoods#savethemangalaView the scale of the Mangala bridge proposal and what it impacts here, https://www.youtube.com/watch?v=TDkqzvd8qe8
My thanks as well to all those I met last evening at the public meeting on Boreenmanna Road, and the calls and emails that came into from the Shamrock Lawn area today.