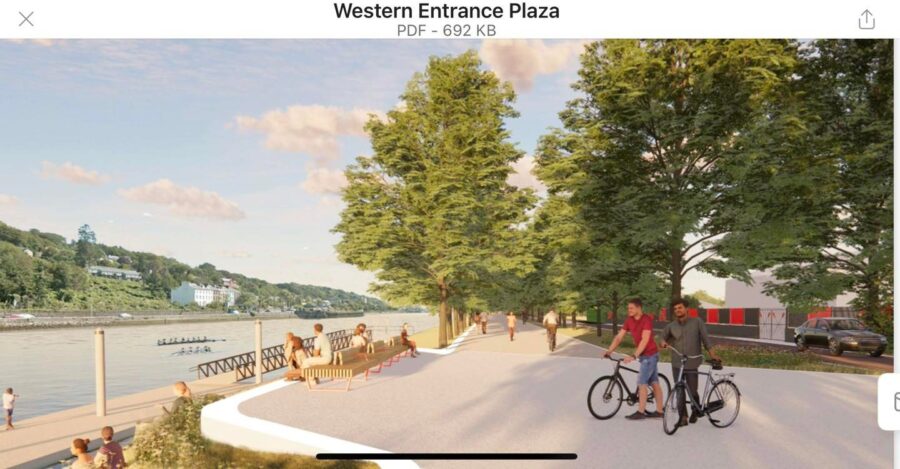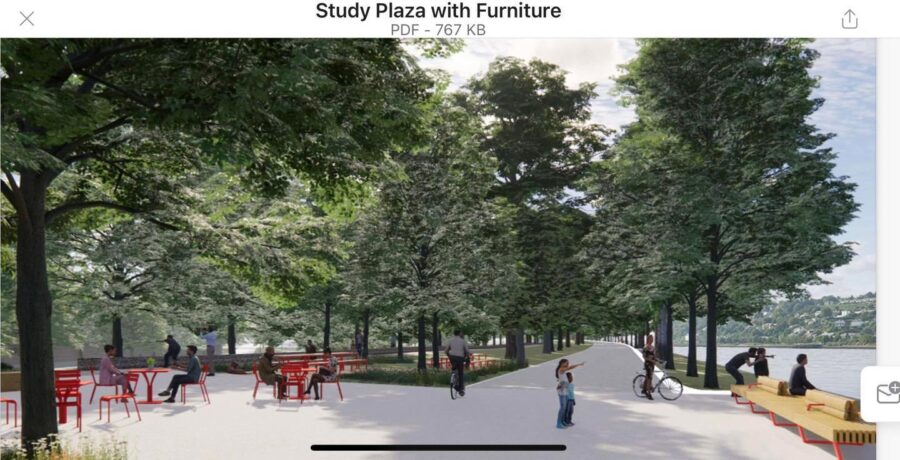 Lots of people have asked over the past two years is there a plan to resurface the Marina Walk with a more amenable surface. The old concrete in many places is broken and is dangerous to the walker. So I am delighted to see the Marina Promenade progressing now to public consultation.
The project will in essence restore the road to its original state as a walkway (see the images attached). It is also more or less 150 years to the day since the name The Marina, named after a walkway in Palermo, Sicily, replaced the name Navigation Wall. So this public call is very apt.
Details:
Cork City Council is asking residents, communities, businesses, and other key stakeholders to have their say on a proposed upgrading of the Marina which will further enhance the much-loved amenity for pedestrians, cyclists and people with disabilities.
Today, it published a planning notice seeking Part 8 planning permission on the promenade which was pedestrianised nearly two years ago.
The project team are seeking to repurpose approximately 1.8km of the existing Marina Promenade to deliver a combined footpath-cycle path and improved public spaces.
The plans also provide for the creation of plazas, balconies and new seating areas at intervals along the Marina.Public lighting will be replaced between Church Avenue and Blackrock Harbour and new public lighting and feature lighting installed between Centre Park Road and Church Avenue.
As is currently, the Marina promenade will remain car free from Centre Park Road to Church Avenue (1.5 km) with a shared 6-metre-wide surface for pedestrians and cyclists, widening to 7.0m at the filtered permeability gate at Church Avenue. Similarly, car access will be maintained for residents on Church Ave and those living north of Church Ave on the Marina.
The plans also include:
• Provision of new pedestrian and cycle access points from the Marina Promenade into the adjacent Marina Park including Atlantic Pond and the Cork City to Passage West Greenway.• Retention of the iconic formal tree planting along the route
• Protection and enhancement of the natural heritage, green space and biodiversity of the area and the conversion of some footpath areas to green space
• Provision of an access road serving Lee Rowing Club, Pairc Ui Chaoimh/Atlantic Pond and the lands in between.
More detail is available on https://consult.corkcity.ie/en or alternatively, plans & particulars will be available for inspection or purchase on working days at Reception Desk, Cork City Council, City Hall from Thursday 23 June to Thursday 4 August 2022.
Closing date for all submissions is Thursday 18 August 2022 at 4pm.
Kieran, Read more on the history of The Marina on my heritage website, http://corkheritage.ie/?page_id=5989