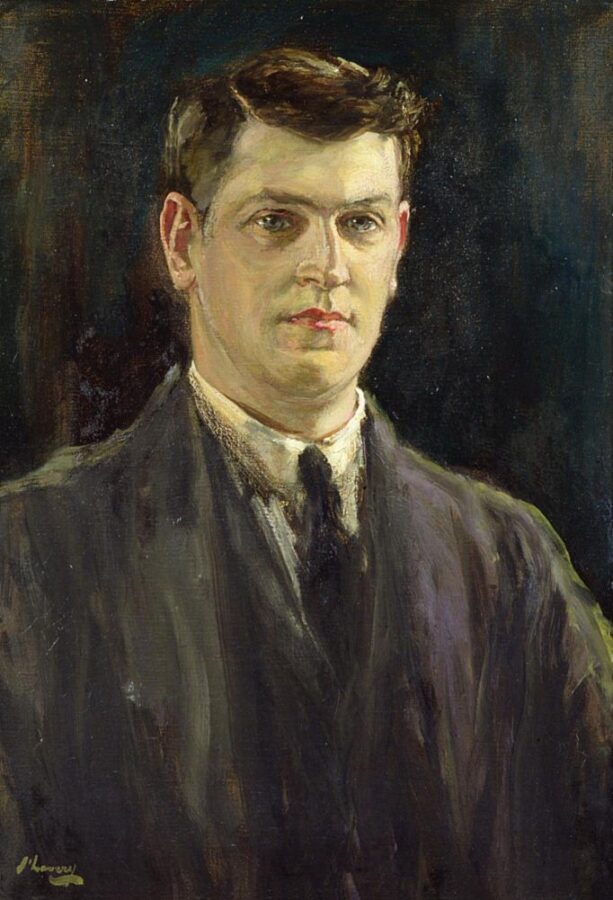 Kieran's Our City, Our Town Article,
Cork Independent, 16 June 2022
Journeys to a Free State: Collins Comes Back to Cork
In last week's column I wrote about, the general election, which was called on 19 May 1922 by a resolution of Dáil Éireann by an order of the Irish Provisional Government. The treaty had split the Sinn Féin party. To diminish losses due to contesting other parties, Éamon de Valera and Michael Collins created a pact, which was approved on 20 May 1922. They decided that the pro-treaty and anti-treaty factions would fight the general election jointly and shape a coalition government afterwards. On Saturday 10 June 1922, Éamon de Valera arrived in Cork by train at 9.15pm for a series of election rallies across the county.
Four days later on 14 June 1922 Michael Collins arrived to rally support for his election cause. He arrived with Cork TD J J Walsh. The general public had not more than a couple of hours' notice of the arrival of the distinguished visitors. The train was due to arrive at 9.15 pm, but long before that hour the station premises and yard were crowded with people while immediately outside there was a vast gathering.
Inside the station when the train was signalled there was a tussle for points of vantage. Several men climbed on to the railings of the subway. and perched themselves on windowsill and lamp post. As the train emerged from the tunnel rousing cheers were given and frequently repeated to the cry "Up the Treaty", "Up Collins". With difficulty the party made their way to the waiting motor cars.
Preceded by the Lee Pipers Hand and Fair Lane Fife and Drum, the cars slowly emerged to the highway. Along the broad stretch of the Lower Road there was a sea of people, and the "stands" made by the tunnel steps and the terraces of houses along to and including St Patrick's Church, were densely packed. The streets along the route to Turner's Hotel on Oliver Plunkett Street were packed with people.
Michael was technically on route to Skibbereen for a rally in his own constituency. However, in response to repeated calls for a speech, he appeared at a window of Turner's Hotel and was received with rounds of cheers. He thanked the crowd for their welcome. He noted that it was his second time since February 1922 to address the Cork city public. He remarked of his personal perspective; "My position is fairly well known to you, and to everyone in Ireland. You here are facing an election on Friday, and I am not hampered now by being on a platform where there are Coalitionists. I can make a straight appeal to you citizens of Cork to vote for the candidates you think best of – to vote for candidates whom the electors of Cork will think will carry on best in the future the work that the citizens of Cork want carried on".
Michael continued; "When I spoke in Dublin, I put it that the country was facing a very serious situation, and if that situation was to be met, as it should be met, the country must have the representatives that it needs. He concluded by noting to the public: "You understand fully what you have to do and I will depend on you to do it".
There were also repeated demands for JJ Walsh to address the crowds from his window in Turner's Hotel. Opening his short speech that it would be unfair of him "to his old friends, the citizens of Cork, those of them who marched with him for the last 10 or 12 years in an Irish Ireland movement", if he failed on that occasion to thank them for their loyalty and their goodwill through trying times.
JJ Walsh responded to the cheers that Michael got by observing; "It was a fitting answer and offset to the unfortunate circumstances, which occurred in this neighbourhood a few months ago [during the War of Independence], and demonstrated fully the fact that the people of Cork correctly interpreted the Gaelic spirit which operated in and animated Michael Collins and men of his type in the immediate and distant past on behalf of the people".
JJ Walsh also articulated that he was not going to say anything in connection with the pending election. That was a matter for the people in their discretion in casting their votes. He remarked; "It was simply a case of voting in whatever direction they thought best for the Irish nation. In that spirit and with that intention alone I voted for the Treaty six months ago. The discretion and intelligence necessary to direct that vote on my part are equally available with you, and it is entirely a matter for yourselves to do what you think is right in the circumstances.
Concluding, JJ Walsh expressed the hope that Michael Collins and those associated with him – those who were returned on Friday and who the nation would return in its wise discretion would save this poor nation and bring it to the goal of destiny which you and I, and every sincere Irish man and woman has honed for in the past". Once JJ ended his few words, the crowds dispersed shortly after from Oliver Plunkett Street.
Kieran's June Tours:
Saturday 18 June 2022, The Workhouse and St Finbarr's Hospital; meet at entrance to St Finbarr's Hospital, Douglas Road, 2pm (free, 2 hours).
Caption:
1155a. Michael Collins in London, July 1921, by John Lavery (source: The Hugh Lane Gallery).