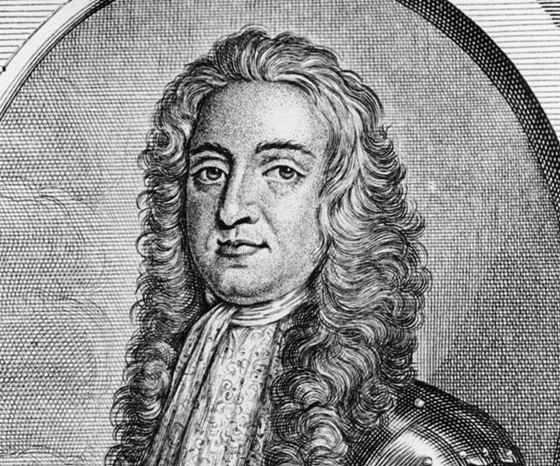 Kieran's Our City, Our Town Article,
Cork Independent, 17 December 2015 
Cork Harbour Memories (Part 41) 
The Boyles: From London to Charleville
     The line of Richard Boyle's family was long. Apart from those introduced the last number of weeks, the children of his household in the decade of the 1610s and 1620s included: Geoffrey Boyle (1616-1617), Dorothy Boyle (1617-1688),Sir Lewis Boyle, 1st Viscount of Kinalmeaky (1619-1642), Roger Boyle, 1st Earl of Orrey (1621-1679), Mary Boyle (1625-1678), Francis Boyle, 1st Viscount Shannon (1625-1699) and Margaret Boyle (1629-1637). Many of these married well, all part of their father's quest for success and for further privilege.
   Sir Lewis Boyle (1619-1642) married Elizabeth Feilding, Countess of Guildford, on 26 December 1639 at Chapel Road,Whitehall, London. He was created 1st Baron of Bandon Bridge on 28 February 1627/28, as an heir to his father. He was created 1st Viscount Boyle of Kinalmeaky, on 28 February 1627/28. He fought on the English side in the Battle of Liscarroll in North Cork on 2 September 1642. The Battle was part of the confederate wars (1641-1653). The war was fought between the native Irish Catholics and the Protestant British settlers supported by England and Scotland. The confederate Catholics formed their headquarters in the city of Kilkenny essentially making confederate Ireland an independent state.
   Francis Boyle, 1st Viscount Shannon (1625-1699), married Elizabeth Killigrew, daughter of Sir Robert Killegrew on 24 October 1638 at King's Chapel, Whitehall. He was educated at Eton College, Windsor. He fought in the Battle of Liscarroll in 1642. He was created 1st Viscount Shannon, Co. Limerick on 6 September 1660. He was Captain of the Troop of Horse between 28 July 1662 and 1685 and was invested as a Privy Counsellor of Ireland. He held the office of Governor of County Cork on 20 August 1672 and lived at Shannon Park. Carrigaline.
   The national British biography records that Roger Boyle, 1st Earl of Orrey (1621-1679), after two years of study at Trinity College, was sent, when seventeen, to travel on the Continent with his brother, Lord Kynalmeaky. On his return, he commanded a troop in the expedition against the Scotch, under the Earl of Northumberland. In 1640 he married a daughter of the Earl of Suffolk, and arrived with her at Lismore the very day hostilities began in Ireland. He fortified his father's house. At the battle of Liscarroll he was taken prisoner, but was soon rescued. He opposed the cessation of arms in 1643, and in 1644 joined Lord Inchiquin and others in a letter to the King, praying that no peace should be concluded with the Irish. He acted under Lord Inchiquin at CastleLyons, Youghal, and elsewhere, and in 1646 took Lord Muskerry's castle at Blarney.
  After the execution of Charles I, Roger retired to his estate in Somersetshire, and was about to depart for the Continent to plot for the restoration of the Stuarts, when Oliver Cromwell called on him, showed him duplicates of his foreign correspondence, proving that his plans were known. He offered him the option of imprisonment or service under the Commonwealth. He accepted the latter, returned to Ireland, and met Cromwell near Waterford, late in 1649, with 1,500 men whom he had assembled.
   Afterwards in England Roger continued to be one of Cromwell's most trusted friends and advisers. Roger was for a time governor in Scotland, and was one of Richard Cromwell's council. Finding the latter an incompetent ruler, he favoured the restoration of Charles II. Returning to Ireland, and working with pro Charles II forces, he seized Youghal, Clonmel, Carlow, Limerick, Drogheda, Galway, and Athlone for the King, and helped to end the rule of the Parliament in Ireland. After the Restoration he was made Earl of Orrery, Lord Justice, and President of Munster.
   When he was created Earl of Orrery in 1660 he was granted lands in counties Cork, Kerry, Limerick and Kilkenny in 1666 amounting to almost 14,000 acres. In 1661 he built a mansion amongst the ancient church lands at Rathgogan in North Cork. He renamed the area Charleville, in honour of Charles II. The ancient parish church of Rathgogan had been for a long time in ruins. Samuel Lewis in his Topographical Dictionary of Ireland in 1837 denotes that the charter granted from Charles II to Roger, Earl of Orrery made the town a free borough, and the inhabitants were incorporated under the designation of the "Sovereign, Bailiffs, and Burgesses of the Borough of Charleville". The corporation consisted of a sovereign, two bailiffs, twelve burgesses, and an indefinite number of freemen. A classical school was founded by Roger, who endowed it with £40 per annum. The charter conferred upon the corporation the privilege of returning two members to the Irish parliament, which was regularly exercised till the Act of Union, when the borough was disfranchised, and the £15,000 awarded as compensation was paid to the Earls of Shannon and Cork. Such was the importance of the Charleville that it was incorporated into the main Limerick Road and Samuel Lewis in 1837 records that a military force of two officers and 40 men were stationed there, but there was no permanent barrack. Such was the importance of securing this town in a military strategic sense, a constabulary police station had also been established in the town by Lewis's study.
To be continued…
Happy Christmas and happy new year to all readers of the column, many thanks for the continued support.
Captions:
823a. Roger Boyle, 1621-1679 (source: Hutton Archive)
823b. Main Street, Charleville, c.1900 (source: North Cork Through Time by Kieran McCarthy & Dan Breen)