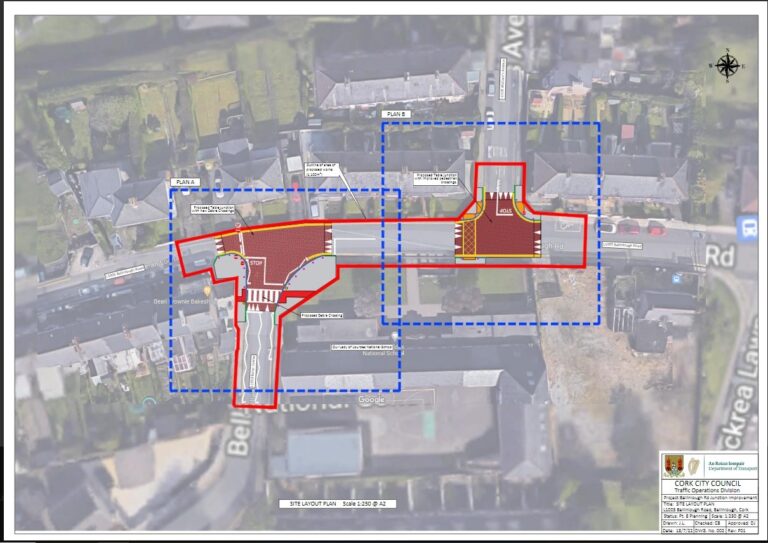 Independent Cllr Kieran McCarthy has welcomed the formal passing of a planning proposal by members of Cork City Council for proposed Road Safety Improvement Scheme on Ballinlough Road. The proposals include the construction of two table top raised areas at the junctions of Bellair Estate and Ballinlough Road, and Wallace's Avenue with Ballinlough Road, respectively, and a zebra crossing from Our Lady of Lourdes School to the current Bean Brownie shop. In the early discussions on design a controlled crossing was ruled out due to people's driveways adjacent to the junction. It is also proposed to reconstruct and improve footpaths in the vicinity of both junctions, and modify and improve public lighting, road markings and road signage.
Cllr McCarthy noted: "Twenty submissions were received from the general public with the majority of them being supportive. The next steps now were to carry out an independent Road Safety Audit followed by the tender process. It is hoped that works will commence in late 2022. Discussions will take place with the school prior to commencement".
"The corner of Old Lady of Lourdes National School is a blind corner and has many people crossing this dangerous stretch of road every day. Public safety has been a regular issue that local people have raised with me. Over many years, I have received much correspondence and phone calls from people highlighting stories of near misses and outlining fears for themselves and in many cases, children living in the local area", continued Cllr McCarthy.
"It was people power, which drove the funding to be put in place. The funding came as part of a central government package of funding to Cork City Council as part of a Low Cost Safety Scheme for local road networks", concluded Cllr McCarthy.