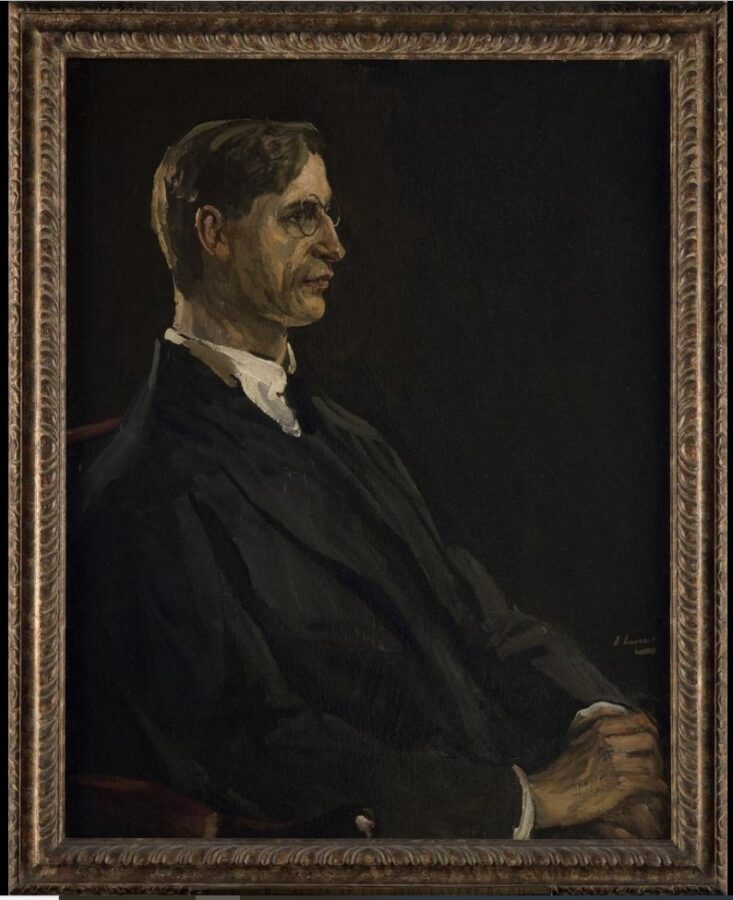 Kieran's Our City, Our Town Article,
Cork Independent, 9 June 2022
Journeys to a Free State: DeValera Comes Back to Cork
On 19 May 1922, a general election was called by a resolution of Dáil Éireann by an order of the Irish Provisional Government. The treaty had split the Sinn Féin party between 65 pro-treaty candidates, 57 anti-treaty and 1 nominally on both sides.
To diminish losses due to contesting other parties, Éamon de Valera and Michael Collins created a pact, which was approved on 20 May 1922. They decided that the pro-treaty and anti-treaty factions would fight the general election jointly and shape a coalition government afterwards. The sitting members would not be opposed by the other faction. This pact prevented voters giving their opinions on the treaty itself, especially in uncontested seats.
On Saturday 10 June 1922, Éamon de Valera arrived in Cork by train at 9.15pm for a series of election rallies across the county. The Cork Examiner records that he was accompanied by Messrs Austin Stack TD, Padraig O'Keeffe TD, Seán Hayes TD, and David Kent TD. The party was met at the platform by many prominent citizens, including the Lord Mayor Donal Óg O'Callaghan, and supportive members of Cork Corporation. Ten motor cars were in waiting, and the party having taken their seats a procession was formed headed up by three bands – the Lee Piper's Band, the MacCurtain Memorial Piper's Band, and a fife and drum band.
There were considerable numbers of the general public along MacCurtain Street, St Patrick's Street, and the Grand Parade. The party were making Turner's Hotel on Oliver Plunkett Street their headquarters during their visit to Cork. For more than an hour after their arrival at the hotel, a large crowd waited outside, possibly under the impression that one of the leaders might address a few remarks to them, but no speeches were delivered and before 10.30pm the crowd had melted away. A tricolour flag was floating from one of the windows of the hotel.
Following an extensive tour of the county, a successful meeting in support of DeValera's election candidates was held on the Grand Parade on Sunday 11 June, Speeches were delivered from two platforms, no.1 was situated near the National Monument and no. 2 was located above the Berwick Fountain. Two local bands were in attendance.
At platform no.1 Lord Mayor O'Callaghan commented to the public that they were "absolutely free to vote for whom they pleased and as they pleased". But in the light of their knowledge of the national position, and its dangers on all sides, he asked the people for their assistance. He noted, "It was they who were going to shoulder the responsibility of steering this country in the period, which was about to open. They asked them to return to the Dáil the same people who had worked up to now…it was necessary to entrust the country into the hands of those who had been the strength of the movement for the past few years…that was to have a solid working entity in the new parliament".
On rising to the platform Éamon de Valera was received with cheers and said that he was there as President of the Sinn Féin organisation under the auspices of which the panel candidates were going forward in the general national interest. "Up to last December they had a common policy in Dáil Éireann on a mandate that they got from the people. Since December they differed on a question and on that question, they still differered, and were likely to go down to their graves differing on. They felt that it would not be in the best interests of the nation to try and get a decision on that question at the present time".
Éamon deValera noted that there was agreement on many things. They agreed that their nation had a right to be as free, as any other nation on the earth, and that the people had a right and duty to struggle to secure that freedom, and that the nation should never rest until it achieved it.
Secondly, they agreed that they not only wanted a free Ireland, but a distinctively Irish nation, and not to have Ireland become a West Briton. He noted: "They agreed that an Irish Ireland could not be got unless they started upon a Gaelic foundation, and the fundamental foundation was to restore as the common spoken their own ancient national language".
They also agreed that any legislation that affected different classes should be based upon justice, and that every Irish citizen who accepted the responsibility of Irish citizenship had a right to have his life and property. his interests, defended by the nation.
They found agreement as to international policy—they desired, while maintaining their own right to independence a policy of friendliness with all nations. He highlighted; "They did not want to wage a war of aggression on any country, but when attacked to defend themselves, and he hoped they would never see the day the Irish nation was not ready to defend itself when attacked".
Amidst cheers Éamon de Valera declared that a national Government that should be able to get the support, of the whole people. He observed; "The two parties coming together would get a wider measure of support from the people of the country than any Government that could be chosen would get. The next eight or ten months would be critical months. They believed that if there was to be a united army it was only such a Coalition as agreed upon, could get it, and that also was a reason for their coining together and giving the people a chance to give them back authority once more".
To be continued…
Kieran's June Tours:
Saturday 11 June 2022, Cork and the River Lee, An Introduction to the Historical Development of Cork City; meet at the National Monument, Grand Parade, 2pm, in association with Cork Harbour Festival (free, 2 hours, no booking required for all tours).
Sunday 12 June 2022, Stories from Blackrock and Mahon, Historical Walking Tour; meet in the courtyard of outside Blackrock Castle, 2pm, in association with Cork Harbour Festival (free, 2 hours, finishes at old railway line walk).
Saturday 18 June 2022, The Workhouse and St Finbarr's Hospital; meet at entrance to St Finbarr's Hospital, Douglas Road, 2pm (free, 2 hours).
Caption:
1154a. Éamon de Valera in London, July 1921, by John Lavery (source: The Hugh Lane Gallery).