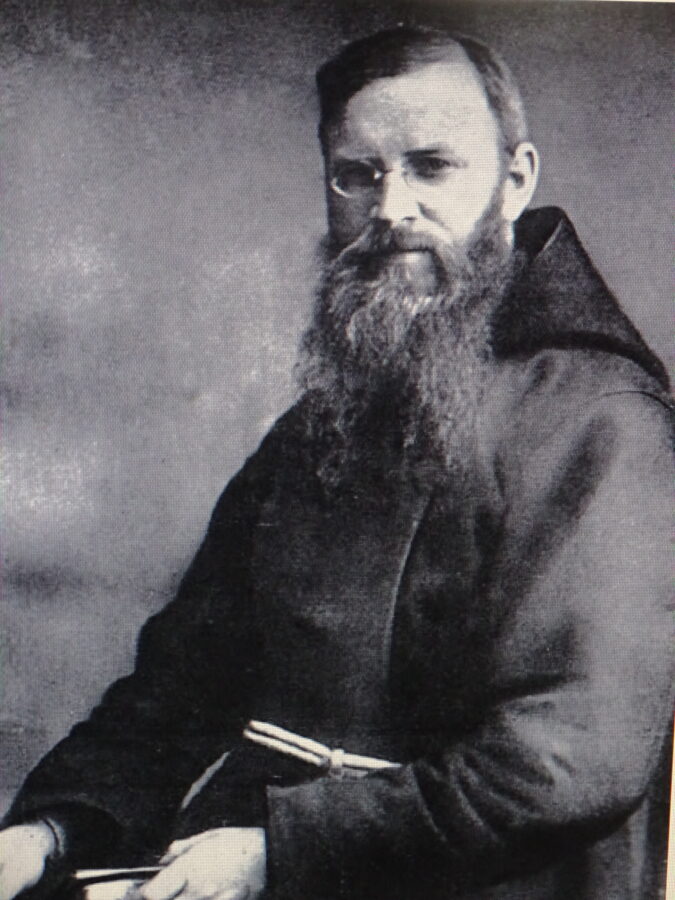 Kieran's Our City, Our Town Article,
Cork Independent, 27 January 2022
Journeys to a Free State: Evacuation and Amnesty Begins
By 12 January 1922, all over Munster, preparations were in progress for the evacuation by the British military and police. Inventories were taken, baggage were packed up and were made ready for departure. In some districts special trains were arranged to remove troops whilst steamer accommodation was also made ready.
The 12 and 13 January also coincided with the start of the release of political prisoners across Ireland and in the UK. Eighty-five prisoners were released from Cork Gaol off Western Road. Of these 32 were convicted men, 21 were under a sentence of death, 20 others had unconfirmed sentence and there were 12 untried men.
Many people assembled in the vicinity of the prison. For some time before the release of the prisoners, they cheered from their cells and other parts of the gaol, and outside responded. As soon as the first party of prisoners arrived outside the gates they were greeted with cheer after cheer. The first batch of 32 convicted men exited the prison gates and one of their number played the soldier's song on a mouth organ.
On 16 January 1922, the formal handing-over took place of the departments at Dublin castle to the Provisional Government. Members of the new government, headed up by Michael Collins, entered Dublin castle amidst the cheers of a vast crowd. They were received by the outgoing viceroy in the Privy Council chamber. The formal handing over of the departments followed. A statement, signed by Desmond Fitzgerald, Minister of Publicity and sent to the press, noted but they had received the surrender of Dublin castle, and "had taken it over for the Irish nation".
A proclamation from the new Irish government also directed that all law courts, corporations, councils, departments of State, boards, judges, civil servants, officials, and all public servants and functionaries, who acted under authority the British government, were to continue to carry out their functions unless another way was ordered by the new government and their new constitution.
On the same day of Dublin Castle's takeover, the first batch of political prisoners who had been released from English gaols reached Cork City. There was an enormous crowd present at the railway station. The reception was an impromptu one, and comprised some members of the local Volunteers, representatives from Cumann na mBan, and friends and relations of the men.
When the train steamed into the station there was cheers, accompanied by a deafening half a dozen fog signals. Among the political prisoners were eight members of the bodyguard of the late Lord Mayor Terence MacSwiney, who had been arrested on board MacSwiney's funeral boat from Dun Laoghaire-Holyhead for wearing the volunteer uniform. The party also included Patrick O'Keeffe or Pádraig Ó Chaoimh, secretary of the Cork County Board, who had just served at twelve month imprisonment. In time Pairc Ui Chaoimh was to named after him.
One of those released from the Isle of Wight's Pankurst Prison was Fr Dominic O'Connor. He was the chaplain of Lord Mayor Tomás MacCurtain and Terence MacSwiney returned to Cork from his imprisonment. A correspondent of the Cork Examiner interviewed him.
Following the sad events of Terence MacSwiney's funeral on 31 October 1920, the Lord Mayor's Capuchin Chaplain Fr Dominic O'Connor received death threats in Cork. For his own safety, the Father Provincial sent him to Kilkenny and then to Dublin. Fr Dominic arrived in Dublin in November 1920. He rarely left the house and during part of that time he also became unwell.
On 9 January 1921, Fr Dominic, was charged before a Field General Court Martial at Kilmainham Courthouse. Fr Dominic was charged on two counts – that he was making a letter statement in a house in Brixton London "to cause disaffection to his Majesty" and secondly that whilst in Dublin he had in possession a "memorandum tablet" or notebook containing statements – the publication of which would be likely "to cause disaffection to his Majesty". The sentence was five years' penal servitude, with two remitted, i.e. three years' penal servitude. In the prison at London's Wormwood Scrubbs his clerical attire was taken from him, and he was garbed in ordinary criminal convict clothes, and handcuffed. He was taken to Parkhurst Convict Prison in the Isle of Wight. There he was bound by the conventional convict regime regarding dress, diet, and labour (though his hair and beard were not cut).
In his interview with the Cork Examiner (published on 25 January 1922), Fr Dominic noted he and other political prisoners had no privileges except for a censored letter every four months and a visit at the same periods at which of course a warder was present. Despite the strict surveillance one of his fellow prisoners managed, through an American source, to obtain a copy of all of the Irish papers occasionally.
On his release on 14 January 1922, Fr Dominic was handed a bundle of letters, some of which were sent to him in Easter 1921, and of which he had never heard of them till then. He noted in his interview, "I was handed a bundle of letters…one of which was from a friend who has since died. Some friends also sent us parcels for Christmas, but they were returned. My sister who was a nun of the Dominican order in South Africa, wrote to me, but her letters were returned without me knowing that that they had even arrived".
Missed one of the 51 columns in 2021, check out the indices at Kieran's heritage website, www.corkheritage.ie
Caption:
1135a. Fr Dominic O'Connor, c.1920 (source: Irish Capuchin Provincial Archive).