Independent Cllr Kieran McCarthy continues his commissions of street art on Douglas Road. In recent weeks, two new pieces have emerged on traffic switch boxes. The first mural, which is located at Cross Douglas Road, is that of Terence and Muriel MacSwiney who lived at 5 Eldred Terrace in 1917.
Cllr McCarthy highlighted: "There was a commemorative plaque erected on the wall of their former house in June 1980 but unfortunately the plaque was taken down a few months later. There have been calls within the Ballinlough area and Douglas Road by locals to once again mark the story from over hundred years ago of the MacSwineys living within the local community. This mural's central image is from an old photograph of the couple whist the rose motif is a nod to the always beautiful adjacent flower shop.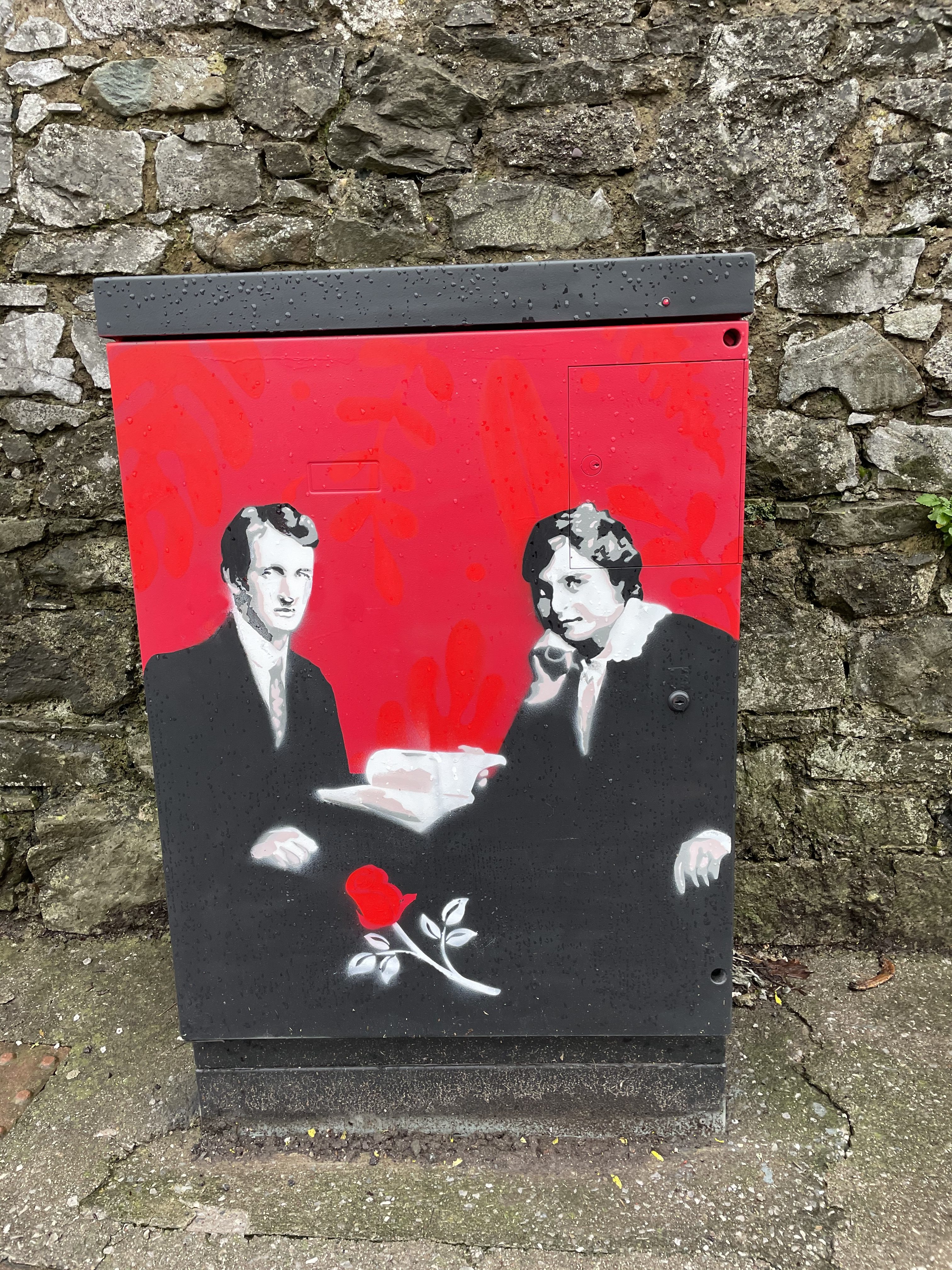 The second mural is opposite the entrance to St Finbarr's Hospital. Cllr McCarthy noted: "The mural has the theme of "hold firm" and is dedicated to healthcare staff within the hospital who have held firm against COVID-19. The mural adds to the existing street art mural, which was painted Kevin O'Brien outside CUH last year".
"It has been great to commission artist Kevin O'Brien again. This is my sixth commission with him. He really brings ordinary municipal utility boxes to life with his creativity, imparting uplifting and positives messages. Roads such as Douglas Road are well walked everyday, so it is great to bring his work into heart of suburban communities, concluded Cllr McCarthy.
Artist Kevin O'Brien noted: "Street art is a fantastic way to improve the aesthetic of urban areas and build a sense of character in communities, but beyond that, with cultural spaces currently closed, the availability of street art in public spaces takes on an even greater importance".