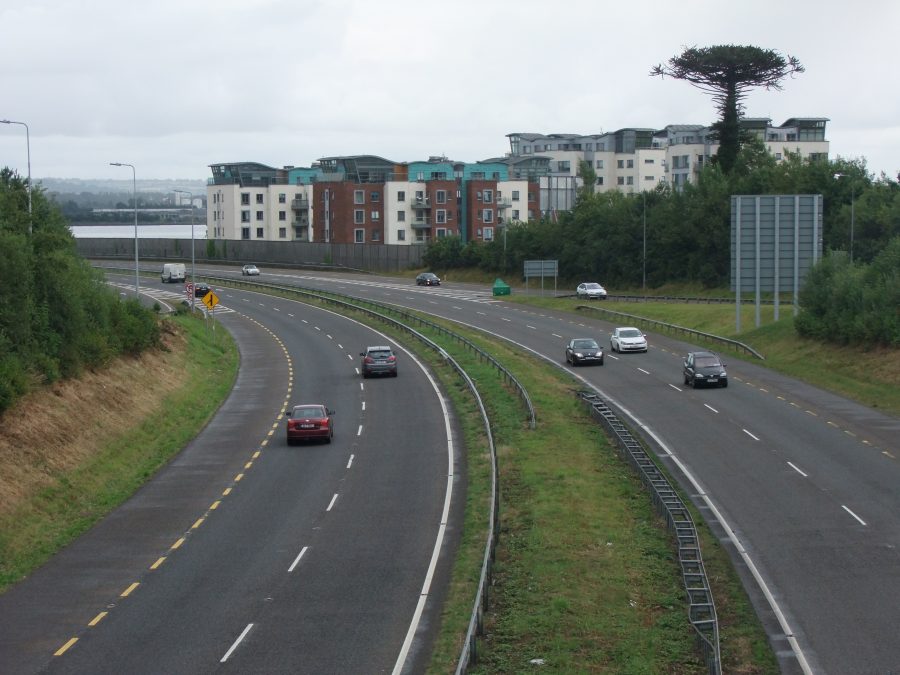 Mahon's Monkey Puzzle tree will be sorely missed. I have received much correspondence by constituents expressing their sadness. It might be only a tree but it was a familiar landmark for those living in the area. Many of those who have got in contact with me have said former generations pointed it out to them and it has been the subject of many discussions over many years. Local people cared about it and were very proud of it. Access to it in modern times is difficult with overgrown and now former building development mounds. But the tree in past times connected to when locals played and walked in green fields alongside the Douglas estuary.
The tree was an unofficial welcome to the area type sign – a welcome home symbol to Corkonians. It was a huge connective piece to the area's sense of place and development. And that is despite that in the immediate area, there are large road interlinks and the area is very industrialised in its look. The traffic in the area is always fast and pedestrian have to mind the traffic as one walks into the well laid out Jacob's Island development. It's not an easy area to walk around, even though the estuary walk is very nearby.
The Monkey Puzzle tree, which is the remnant of an old nineteenth century estate called Lakelands, softened the look of the area. The old house is long gone but in previous years, remnants of its foundations and a cellar have been found adjacent the old tree. The house reputedly was one of the largest mansions in the south of Ireland and was developed by the Crawford family of brewing fame. In 2003 preparation works for Mahon Point Shopping Centre complex revealed several features from the Lakelands estate. Two access roads, a quay, and a number of garden features such as its icehouse, cellar and walled gardens. What is known locally as Crawford Quay or the 'Yanks' is nearby as well the old boat house.
At one time approximately 50 mansions in the south-eastern suburbs of Cork City overlooked Douglas Estuary and Cork Harbour. By 1792 William Crawford had moved from County Down to Cork where he co-founded of the successful Beamish and Crawford brewery. He occupied the fine and large residence Lakelands at Blackrock, to the east of the city overlooking the widening River Lee. His son, William Crawford (Junior), continued his involvement with the brewery, but was also active in the cultural life of Cork City, wrote several papers on plant and trees, and also built walled gardens. He was one of the founders of the Crawford School of Art of which his son, William Horatio, was also a generous benefactor (creating the beautiful Crawford Art Gallery). As generations of the Crawford family ended, from 1890s to 1940s Lakelands House was allowed decay. It is now completely gone, and is now occupied by a regional road and apartment complex whilst the core of the former estate is marked by Mahon Shopping Centre.
Storm Ellen though has left a trail of damaged trees in Cork. I have repeatedly said in the City Council Chamber over many years that trees are a very important addition to Cork's urbanscape. They add not only immense character to our streets, estates and parks but have been sites of play, family and friends activities, scenic photographs, protectors and shelters from wind and rain and floods, symbolic of the stories of neighbourhoods and much much more. I remain adamant that the City Council's needs a tree and biodiversity officer to create education programmes around our trees but also to push more the connection between the Council and local communities – so that more trees can be planted.
The city lost 500 trees from Storm Ophelia a few years ago and none of these were replaced. In these times of Covid, more than ever our trees and our recreational spaces are crucial to maintain and develop. The fall of the Monkey Puzzle tree has once again activated citizen's need for connections to natural habitats and that as a city we need mind our natural heritage as much as we can for our mental health needs but also the health of our local neighbourhoods and local identities.
In addition in light of Mahon's Monkey Puzzle tree I have written to the Council Director of Operations David Joyce asking him to contact the owner of Jacob's Island and the tree and that perhaps timber seat memorials or other appropriate memorials could be created from the fallen tree – so that the important story of the tree can be retold to our generation and future generations.