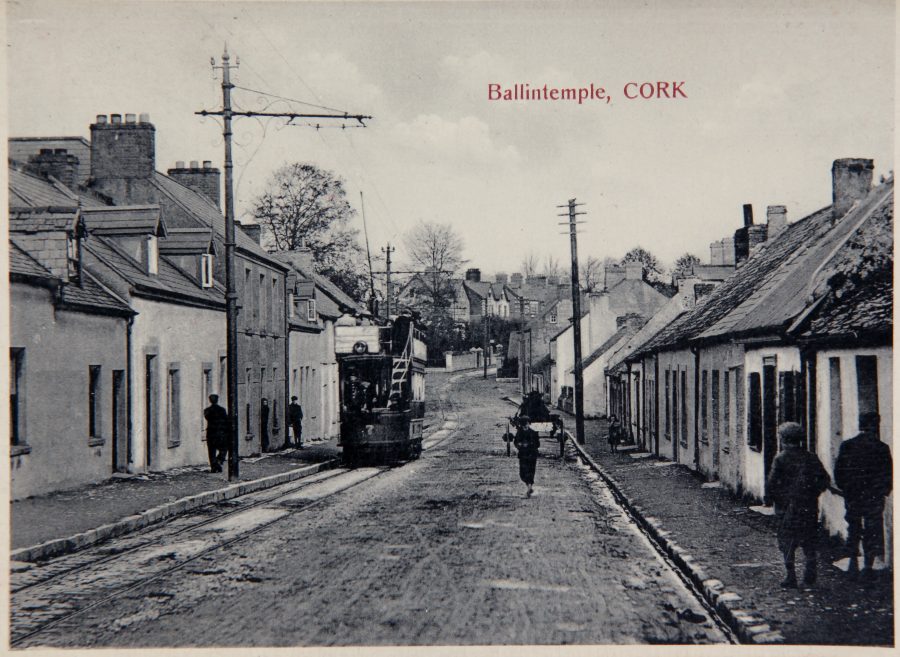 Kieran's Our City, Our Town Article,
Cork Independent, 16 July 2020
Remembering 1920: B-Company's Summer Encounters
There is much information in the witness statements surviving in the Bureau of Military History outlining the activities of the Cork No.1 Brigade and their encounters with the Black and Tans during the summer of 1920.
In the witness statement of Michael Walsh (WS 1521), a native of Blackrock, he details activities of B-Company of the second battalion of Cork No. Brigade in the south east of Cork City. Michael had been involved with the Cork Volunteers since they were founded in Cork City Hall in 1913. He was also a member of about 150 of the City Volunteers at Sheares' Street Hall, Cork, who met early on Easter Sunday morning 1916 and who later at Macroom were informed to stand down.
In the latter half of 1916, Michael enrolled a member of the IRB, and early in 1917, he attended a meeting in the Thomas Ashe Hall, Father Mathew Quay, Cork, at which officers of the Cork city battalion (having been released from British jails) and men representing different areas in the city were present. At that meeting it was decided amongst other matters to form a Volunteer company in my own district of Blackrock, Cork. That decision was implemented at a subsequent meeting held in Ballinure, Blackrock, which was addressed by Seán Scannell, a member of the battalion staff. About 40 to 50 men from the Blackrock district attended that meeting. The B-Company area covered the districts Blackrock, Ballintemple, Ballinure, Ballinsheen and a portion of the Boreenmanna Road.
Organisation and training formed the major part of the company's activities during 1918, but, early in 1919, armed raids on all quarries in the company area were carried out and quantities of gunpowder and gelignite seized. This was passed on to the battalion quartermaster. The gun-powder was used extensively in the making of cartridges for shotguns. At the same period a forge owned by Daniel O'Driscoll, Blackrock, was taken over, where about twelve men from the company were, engaged for three weeks preparing and drilling caps for hand grenades.
Early in the year 1919 Michael's home was raided by the RIC at night and he was arrested and taken prisoner to the military barracks, Cork. From there he was sent to Belfast Gaol. He took part in the hunger-strike of prisoners and, after eleven days' strike, was brought to the Union Hospital, Belfast. He was there about a week there when he was released. On his return to Cork, he resumed duty with B-Company, 2nd Battalion, as 1st Lieutenant.
During 1919 men from B-Company were engaged in the construction of a dugout at Lakelands estate, Mahon for the storage of petrol for brigade purposes. Upwards of a dozen men were engaged periodically on this work of converting a large barn, out-offices and stores into a suitable storage depot. Before the job was completed, police and military arrived at Lakelands one day and burned the place down.
On 24 June 1920, Blackrock RIC Barracks situated about two miles east of Cork city were evacuated by the police who were dispersed to Union Quay and Douglas RIC Barracks. About 15 men of the B Company set fire to the building three days after its evacuation and completely destroyed it.
In July 1920 men from B-Company were engaged collecting a levy, which was imposed on different merchants and others in Cork by orders of the brigade. They were supplied with a list of names of those on whom they were to call and the amount of the levy in each case. They learned afterwards that the occupiers of some of the houses in which the levy was collected had informed police headquarters about them. As a result, they received orders from the brigade to burn the houses of those people.
One night, about 7.30pm, about sixteen members of the company prepared to burn the house of an informer, a city merchant. Some of the men acted as scouts, whilst others of us ordered the occupants out of the house and proceeded to sprinkle the place with petrol. Preparatory to setting it on fire they had not completed this task when scouts warned us of the approach of RIC and Black and Tans and they had no option but to make their getaway as quickly as possible.
Another evening, a large party of Black and Tans, about 70, surprised about eight of the company on the old Blackrock Road about 7pm one night. The Tans called them to halt. Two of the men complied with the order and were taken into custody. The remainder of them made their escape. When the Tans observed them escaping, they opened fire, wounding one of their party in the leg. They were pursued from Old Blackrock Road to Church Road, a distance of 1½ miles – the Tans leaving their cars and following them on foot firing as they went. At Church Road they succeeded in getting clear away. The following morning at about 6am the company entered the house of another man, one of those who had given information to the police and, having ordered the occupants outside, burned it to the ground. At about 12noon the same day, they returned to the previous informer's house and completed the job of burning it too.
During July 1920 about thirteen of B-Company including Michael were engaged at revolver practice one evening at Skehard in the Blackrock district. They were surprised by many Black and Tans who immediately opened fire wounding the of our men named John Cotter. He received a bullet wound in the shoulder. However, they all got clear away. John Cotter was treated at the South Infirmary, Cork and recovered from his wound.
On various occasions B-Company lay in ambush positions at night at Ballinlough, Old Blackrock Road and Church Road, Blackrock. They were armed with revolvers and shotguns, the intention being to ambush police and Black and Tans patrols which, occasionally, patrolled the district by night on foot. On the nights they lay in wait for them they failed to appear. It is possible and most likely that some information of their presence may have been conveyed to the British by some of their sympathisers in the area.
Kieran's new book Witness to Murder, The Inquest of Tomás MacCurtain is now available to purchase online (co-authored with John O'Mahony 2020, Irish Examiner/ www.examiner.ie).
Captions:
1057a. Ballintemple, c.1920 from Cork City Through Time by Kieran McCarthy & Dan Breen (2012).
1057b. Ballintemple, present day (picture: Kieran McCarthy).