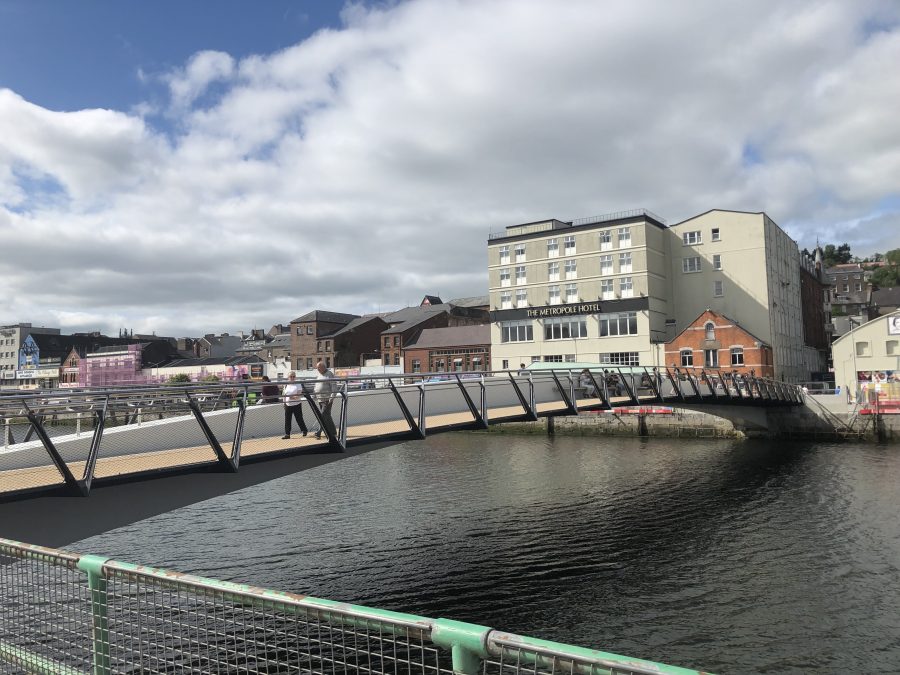 Cllr Kieran McCarthy
Europe Day, 9 May, is a chance to reflect on the many social and economic challenges of our time. Regions and cities across the EU remain at the frontline of responding to such challenges – acting upon them, finding resolutions, whilst all the time moving forward in an ambitious and sustainable way. The recent Coronavirus pandemic has also shown once again how important local and regional authorities are to the lives of EU citizens. In my membership of the European Committee of the Regions, which is an assembly of Regional Presidents, Mayors and Councillors I have seen first-hand the importance of sharing knowledge and experience to help each other, create more sustainable cities, towns and regions and to feed into present and EU future policy areas.
EU Funding For Cork City:
Cork has received many chunks of EU Funds over the past decades. For the 2014-2020 period EU support has been provided to Cork City Council through the various European Structural & Investment Funds (ESIF). These were matched by local and national resources. For example, most recently EU structural funding was witnessed in the construction of Mary Elmes Bridge (€1.5 million) and the ongoing development of Marina Park in South Docklands (€3.5 million).
A significant portion of the EU Structural Funds has been targeted at reducing the carbon footprint of Cork City Council's social housing stock with separate measures targeting the stock of older houses and of apartments. The interventions being carried out to social housing units include attic and wall insulation works; the upgrading of windows and external doors; and the fitting of high-efficiency condensing boilers or heat pumps. These must achieve an upgrade of at least one level in the energy rating of each unit targeted.
The structural funds in Ireland have also created Entrepreneurship in Micro-Enterprise scheme. This basically allows the city's Local Enterprise Office (LEO) in Cork to invest to support start-ups, business expansion and higher innovation levels in the manufacturing and traded services.
The European Social Fund (ESF) tackles poverty and social exclusion through targeted engagement and investment in the form of community capacity development and individual life-long learning and labour market supports. This is being delivered by Cork City Partnership and managed by the Local Community Development Committee (LCDC).
Collaboration with other EU Cities & Regions:
As of early 2020, Cork City Council has, or has only recently concluded, an involvement in 29 EU regional collaboration projects. These are the result of joint applications put together by organisations from across the continent, including like-minded cities in similar contexts. They are part of competitive bidding processes seeking approval by the European Commission. The activity ranges across the entire Council, covering issues of community, social inclusion and learning; culture, heritage and tourism, climate and energy; enterprise and innovation, planning and development, digital transformation; and emergency services.
While some of the engagement is restricted to an advisory capacity, nineteen of these undertakings see Cork City Council involved as full partners. Eighteen are enabled by the award of direct funding from Brussels for the delivery of specific activities on the ground. Over the last five years, these have garnered a combined €2.678 million in additional revenue for Cork City Council. This has made possible the resourcing of staff as project managers. So, studies and research can be conducted, and planning activity drawn up. Finance delivers pilot actions and small-scale investment on the ground that otherwise would not have taken place.
The projects are providing opportunities to significantly broaden our horizons by means of in-depth exchange and collaboration on specific issues. Consequently, Cork City Council is able to contribute to the pooling of knowledge and sharing of experience as to how common challenges are being addressed in different places. The Council can then investigate and demonstrate whether alternative perspectives and approaches can be adapted and transferred to have a positive impact in Cork.
EU Affairs Officer:
In 2019, CCC appointed a full-time EU Affairs Coordinator, Ronan Gingles, to facilitate and fully inform access to quality engagement in EU opportunities and initiatives. The role has a whole-of-organisation remit to support European activity that clearly contributes to and informs Cork City Council's objectives and the development of Cork as an inclusive, future-focussed, sustainable, and competitive European city of scale.
Memberships and Networking
Cork City Council also currently maintains memberships of the following European networks as a means to enhance engagement in EU activity, created interaction with peers, access to knowledge and tools, including best practice; and identified opportunities including project bids.
The Atlantic Arc Cities group comprises 20 cities along or close to the Atlantic seaboard. They work together to explore sustainable urban development through green, attractive and solidarity-based cities.
ICLEI – Local Governments for Sustainability is aninfluential network has a global as well as a European focus. It ranges across sixteen topics through which it seeks to influence sustainability policy and drive local low emission, nature-based, equitable, resilient and circular development action for positive change on the ground.
Startup Europe Regions Networkis dedicated to reinforcing the links between the local and regional authorities, development agencies, universities and associations which support and scale up early-stage businesses across Europe to promote a culture of start-up friendly regions.
POLIS(sustainable and innovative mobility) is a network, which allows cities and regions to collaborate on the development of innovative policies and technologies to improve local transport, including through integrated approaches that address the economic, social and environmental dimensions.
The European Cultural Tourism Networkspecialises in the development and promotion of sustainable cultural tourism by bringing together destinations, authorities.
Prevailing Together:
Finally, we should not forget who we are, yes we are Corkonians but being members of a European Union, brings huge benefits to all of us. That being said we all have our different cultures, traditions and languages. The EU need to works for and on behalf of its citizens, respecting our diverse regions and demonstrating that we can really be united in diversity.
Independent Cllr Kieran McCarthy has recently been reappointed by National Government to serve on the Irish delegation to the EU Committee of the Region in Brussels (CoR) for 2020-2024. The 329-strong body of elected representatives from across Europe's cities and regions provides the formal mechanism for sub-national input into the EU policy process. Kieran is currently the President of the European Alliance Grouping in the CoR, web.cor.europa.eu.