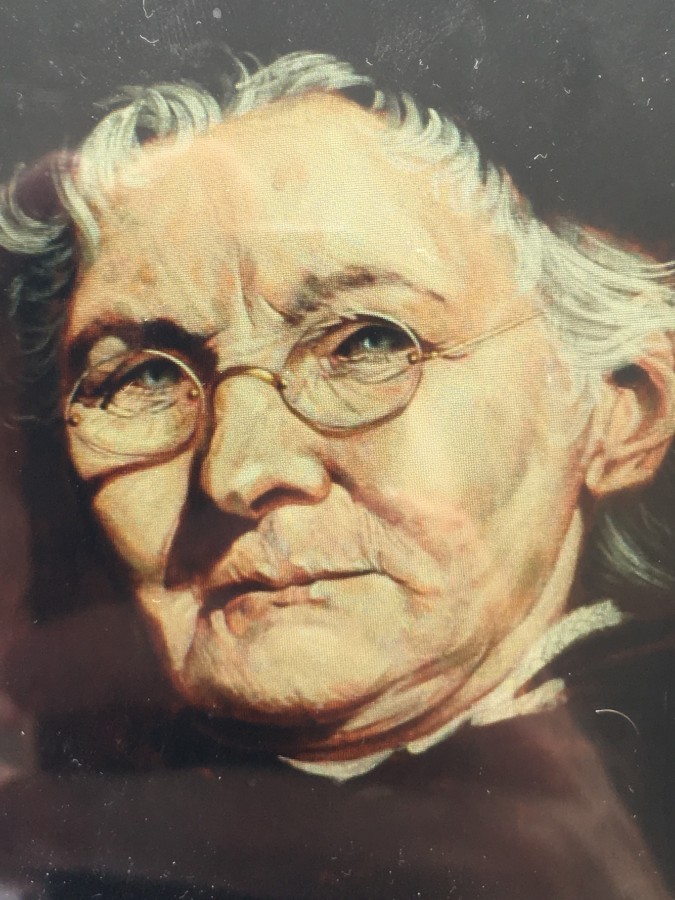 Kieran's Our City, Our Town Article, 27 July 2017
The Wheels of 1917: Revolutionary Women of Cork's Northside
   The Spirit of Mother Jones Festival and Summer School will be held in the Shandon area of Cork City from Tuesday, 1 August to Saturday, 5 August 2017. The programme is now online at www.motherjonescork.com. The Cork Mother Jones Commemorative committee was established in 2012 to mark the 175th anniversary of the birth of Mary Harris / Mother Jones in Cork, Ireland. After a highly successful festival marking that anniversary it was decided to make the festival an annual event marking the life and legacy of Mother Jones.
   Although famous in other parts of the world, especially in the United States of America where she was once labelled "the most dangerous woman in America", Cork born Mary Jones (née Harris) – or Mother Jones as she is perhaps more widely known – was virtually unknown and certainly not recognised as yet in her native city. The aim of the festivals and activities of this committee has been to get better recognition for Mother Jones in Cork and beyond.
  On Wednesday evening, 2 August at the Mother Jones Festival, Anne Twomey of the Shandon Area History Group will speak on the topic of Revolutionary Women of Cork's Northside, 1916-1923. The Shandon Cumann Na mBan group after 1916 provides a touchstone   for many of the women. Below is an abstract from the notes the festival committee and Anne Twomey.
  At the centre of the Cumann Na mBan group was Lil Conlon and her sisters. Lil was an unrelenting worker who carried out varied tasks during the troubled period. She later wrote a book Cumann Na mBan and the Women of Ireland 1913-1925 in which she pitched the question "What did the women of Ireland do anyway?"
   Kate "Birdie" Conway, whose early career was as a professional operatic singer, later became a founder member in Cork of Cumann Na mBan and afterwards Shandon Branch president. She played a huge role from 1914 to 1922. Kate was born in Carrigaline and studied at the Cork School of Music under its principal A Teur, and took elocution lessons from J W Flynn. She developed a great soprano voice and gained the attention of the Cork Operatic Society with whom she performed. She embarked on a professional operatic career under the stage name Mlle Del Rita. One of her first professional leading roles was in Sir Charles V Stanford's Shamus O'Brien (1896) in which she co-starred with Joseph O'Mara. She appeared at venues in Europe and North America before retiring prematurely from the professional circuit around 1900. Her last public appearance was in 1914 at the old Cork City Hall at a charity concert. She was involved in Conradh na Gaeilge in Cork from its foundation and was a pioneer of the Cumann na mBan movement, being president of the Shandon Branch at the time of the Anglo-Irish Treaty in 1921. She chose the pro-Treaty side in the civil war and dedicated much time to the well-being of the Free State army in the 1920s. She also devoted much of her time to the Magdalen Asylum, Sunday's Well. Bridie died at Golden Grove, Douglas Road, Cork on 21 February 1936 and is buried in Carrigaline. Today she is remembered by a very colourful stain glass window in the entrance portal at the Ballinlough Church in Cork city. This was presented by her brother Maurice Conway in her memory. The window depicts the Little Flower to whom the deceased lady had a lifelong and enduring devotion.
   Across in Blackpool, Peg Duggan and her sisters Sarah and Annie, living at 49 Thomas Davis Street, operated an escape network for those on the run for years. Her flower shop on Parliament Street was a centre of Volunteer/IRA activity until closed by order of the British authorities. She was among the first on the scene of the murder of Lord Mayor Tomas MacCurtain in Blackpool on 20 March 1920. She rendered first aid and comfort for his widow, children and extended family.
  Emma Hourigan who lived nearby at 45 Maddens Buildings was very active, running intelligence, putting up posters, campaigning and organising.
   In the very heart of Cork City in St Augustine Street stood the innocent paper shop run by the Wallace sisters who were members of the Irish Citizen Army. This unassuming premises was effectively the intelligence post office for the volunteers and the IRA for 5/6 years. Nora and Sheila Wallace's heroic and invisible contribution to the revolution is only now surfacing from the shadows.
  Other Cumann na mBan members included Margaret Lucey who typed drafts of Terence MacSwiney's book Principles of Freedom. MacSwiney's sisters Mary and Annie spent their entire lives working for the achievement of a Republic.
  Young Kitty Daly was very active; she took part in the burning of Macroom Railway Station and was involved in the ambush of a British officer near the present St John's School.
  Geraldine Sullivan (Neeson), was Muriel Murphy's bridesmaid at her marriage to Terence MacSwiney on 9 June 1917. She transported explosives on her person around the city.
  Nora O'Sullivan was actively involved and bravely hid and carried weapons for volunteers, who were subject to constant searches.
   To learn more, check out the details of Anne Twomey's talk on Wednesday 2 August, 7.30pm, Maldron Hotel, Shandon.
Captions:
905a. Mary Harris, aka Mother Jones (source: Cork City Library)
905b. Centre glass panel is Kate "Birdie" Conway Memorial Window, Our Lady of Lourdes Church, Ballinlough, present day (picture: Kieran McCarthy)