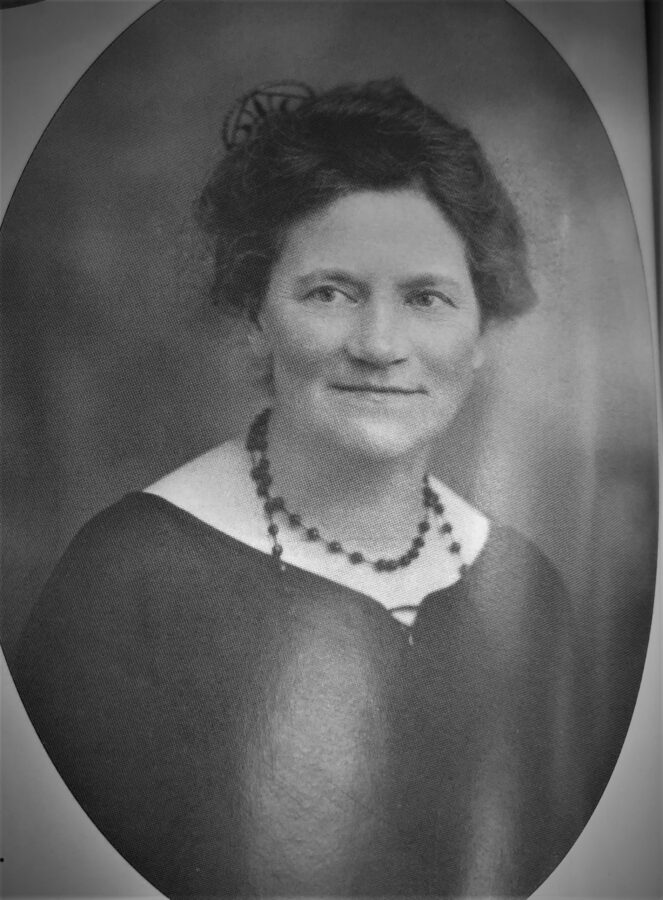 Kieran's Our City, Our Town Article,
Cork Independent, 9 February 2023
Recasting Cork: Amnesty, Arms and Advantage
Pressure continued to mount as calls for peace from civil war intensified in the second week of February 1923. The capture of south of Ireland IRA commander and anti-Treaty advocate Liam Deasy at Tincurry, County Tipperary on 18 January 1923 and his subsequent imprisonment in Clonmel led to his successful request on a stay of his execution in exchange for his appeal to his comrades to end the war.
Liam was convinced that further bloodshed was in vain. However, his appeal to comrades was unsuccessful, and he was severely criticised by some of his former comrades for what they considered a betrayal of his beliefs. Liam's call though did have a dispiriting effect on anti-Treaty forces.
On 8 February 1923, Richard Mulcahy, Commander-in-Chief of the National Army, began publishing advertisements in regional newspapers of an amnesty to arms until 18 February. One such advertisement in the Cork Examiner read: "Bearing in mind the acceptance by Liam Deasy of an immediate and unconditional surrender of all Arms and Ammunition, and knowing that the reason dictating to him, that acceptance must weigh also with many leaders and many of the rank and file, who have round themselves led step by step into a destruction that they never intended, but which has been the result of the line of policy adopted by those to whom they looked for leadership. Notice 13 hereby given that with a view to facilitating such a surrender, prepared to offer Amnesty to arms against the Government before Sunday, 18th February, with arms to any officer of the or through any intermediary".
On the back of the amnesty call, widespread church sermons on Sunday 11 February 1923 condemning the Civil War and vocally led by Roman Catholic Bishops called for peace.
On Monday 12 February, the day after the sermons the pressure to give up arms continued when President William T Cosgrave, whilst in in London conducted an interview for the British press.President Cosgrave made the following declaration in an interview with the Evening News; "l believe Ireland is on the eve of a new and brighter era, and that her people are realising that there must be solid work from the humblest to the highest in repairing the damage done. If complete tranquility is not brought about by agreement, then it will be enforced by the Government and law of the Free State".
Discussing the peace overtures, which were received from Republicans in Ireland, President Cosgrave noted that they had come from Cork, Kerry, Galway, Clare, Mayo, Tipperary, and Kilkenny. His view was that the proposals that were being put forward had been such as to enable the Republicans to associate themselves with the Government of the country; "They want to get the men of their own rebel force into the regular army with rank similar to that which they now hold. In short, they want to make a good get out' ".
President Cosgrave then referred to the state of order in Ireland and called the vast majority of Republican activity criminal; "At present every outrage that occurs in the Free State is ascribed to the Republicans. They accept this because they think it adds to their prestige and shows how extensive their activities are. But in a large number of cases the outrages are the work of criminals. In one case where a railway was damaged and two men were killed we discovered that the people responsible were local people. It has already brought the bulk of the people to realise that the wealth and order of the Free State, for which we stand, must be preserved against the irresponsible attacks of the misguided few who follow De Valera".
On the rivalry with Éamon de Valera, President Cosgrave called for him to bring about negotiations, which would enable De Valera himself to make a withdrawal from his extant position. It was Cosgrave's view that De Valera did not have the means to be successful in his campaign; "The Republicans have not a ghost of a chance of success. De Valera's followers do not number more than 3,000 to 4,000 throughout the whole country, if there are so many. I am convinced that there are about a hundred in Dublin". President Cosgrave mentioned that the Free State Government had 30,000 troops and were convinced of their ability "eventually to restore tranquility".
At the same time President Cosgrave was giving his speech, the former offices of the Irish Republican movement were re-opening in Dublin. The offices situated in Suffolk Street – one of the busy thoroughfares in the vicinity of College Green – had been raided by National Army forces in November 1922. A number of anti-Treaty staff were arrested, and the premises were closed again.
Special correspondents of the Irish, British, and American Press received a note that the offices had been re-opened, and that Cork anti-Treaty campaigner Mary MacSwiney would be pleased to receive them at noon and to make a reply to recent statements made by Mr Kevin O'Higgins, Vice President of the Government's Executive Council, in his review of the situation in the country.
About a dozen journalists responded to the invitation They were received by Mary MacSwiney alone, and the interview lasted about an hour. She outlined her anti-Treaty stance.
As the pressmen left the building, men believed to be plain clothes officers were engaged in observation of the premises from the opposite side of the street. Not long afterwards a group of officers from the Criminal Investigation Department, together with some soldiers in a motor lorry, arrived, entered the offices and Miss MacSwiney, Kathleen Clarke, and typist Kathleen Barry under arrest. A priest who was on the premises at the time was also reported to have been retained. One of the journalists who was still in the offices awaiting a document in course of being typed was held up, searched, and released after half an hour.
The group were detained under guard during that afternoon, and Mary MacSwiney informed a Press representative that they were all under arrest and would be conveyed to Mountjoy Gaol. It had only been few weeks since Miss MacSwiney had been released from that prison after hunger strike. But this occasion, the arrested party was released 24 hours later.
Caption:
1188a. Mary MacSwiney, c.1920 (source: Cork City Library).