Douglas Road and Independent Cllr Kieran McCarthy invites all Cork young people to participate in the eleventh year of McCarthy's Make a Model Boat Project. This year because of COVID all interested participants once again make a model boat at home from recycled materials and submit a picture or a video of it to the competition organisers. All models should be photographed or videoed and emailed to admin@corkharbourfestival.com by 23 May 2021.
The event is being run in association with Meitheal Mara and the Cork Harbour Festival Team. There are three categories, two for primary and one for secondary students. The theme is 'At Home by the Lee', which is open to interpretation. The model must be creative though and must be able to float. There are prizes for best models and the event is free to enter. For further information, please see the community events section at www.kieranmccarthy.ie
Cllr McCarthy, who is heading up the event, noted "I am encouraging creation, innovation and imagination amongst our young people, which are important traits for all of us to develop. I am going to miss this year seeing the models float at The Lough. The Make a Model Boat Project is part of a suite of community projects I have organised and personally invested in over the years– the others include the Discover Cork: Schools' Heritage Project with Cork City Council, the Community local history walks, local history publications, McCarthy's Community Talent Competition and Cork City Musical Society.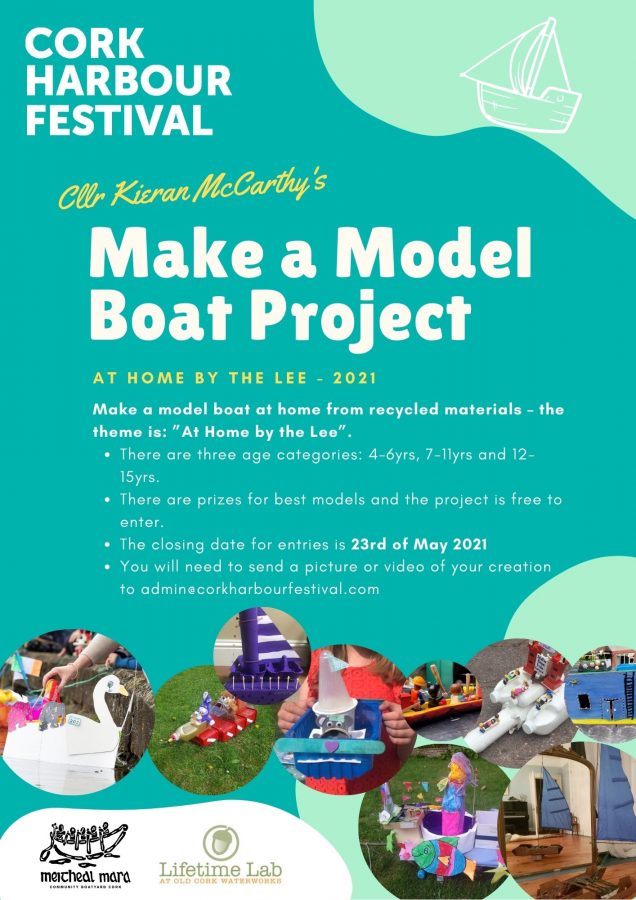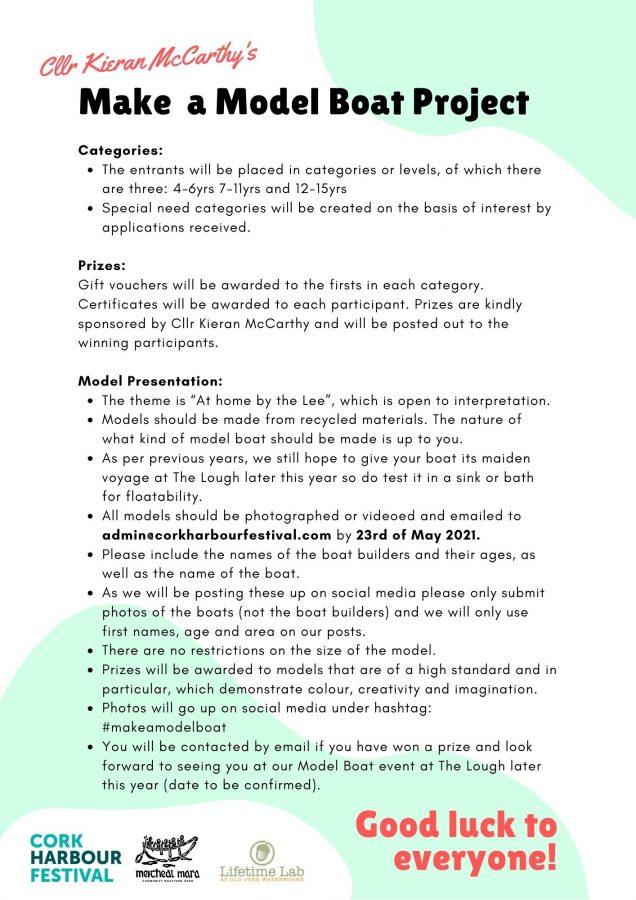 VIEW winning model boats from 2020: