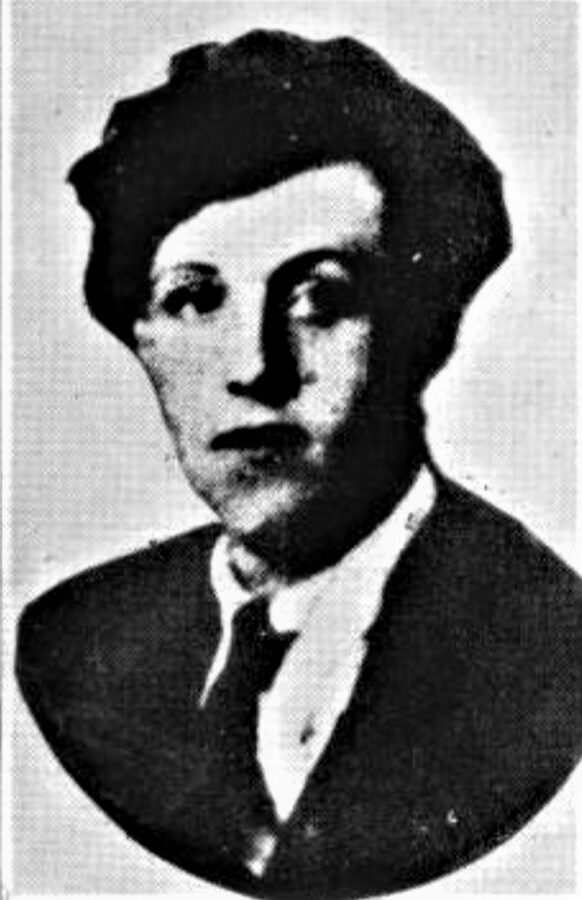 Kieran's Our City, Our Town Article,
Cork Independent, 23 March 2023
Recasting Cork: Spring Skirmishes in Cork City
Robbery, sniping and arson were all part of the Anti-Treaty IRA movement in Cork City in March 1923. From late February 1923, several postal pillar boxes in Cork were closed off. Of the ninety odd pillar boxes and wall boxes in the city, about forty were not in use. They were closed by the postal authorities in order to safeguard public property and correspondence. During hold-ups the keys of those boxes were taken from the postmen and consequently there was no alternative but to close those boxes until new locks could be fitted.
The Cork Examiner records that on 5 March 1923 at 9pm members of the National Army at the Cork terminus of the Cork Bandon Railway were sniped at, and one soldier was rather seriously wounded. The shots – seven or eight in all – were fired from the ruins of the City Hall, the fire being directed chiefly at the sentries on duty at the gates of the railway. None of the sentries were hit, but Michael Sullivan, a married man, employed as engine-driver on an armoured train, who was returning to the station and was near the gates when the shots were fired was wounded. A bullet struck him in the thigh, passing clean through and fracturing the bone. He was removed to the Mercy Hospital for treatment.
With the exception of a few panes of glass being broken, no other damage was caused by the snipers, who ceased to fire when the troops opened fire in their direction. A few minutes after the attack matters were again quiet. One arrest was made.
On 8 March shortly after 8pm, the Cork Examiner records that Commandant Scott of the National Army was seriously wounded at Blarney Street. He had just arrived at the residence of Mrs Powell, a sister of Michael Collins, when an attempt by Anti-Treaty IRA volunteers to burn the house down, was initiated. The house was saturated with petrol and oil and those involved were ready to set the house alight. Even the children, who had been in bed, had been ordered out by the raiders. When the Commandant knocked at the door, the door was opened by one of the raiders, a youth of less than twenty years of age. The lad, recognising that a miliary officer was standing at the door, immediately whipped out a revolver and fired point blank at Scott, hitting him in the right arm.
Several shots followed, the disturbance being the signal for the raiding party to get away as speedily at possible. They exited the house and got away under fire from Commandant Scott's escort. One of the raiders that was captured was in possession of a Webley revolver and six rounds of ammunition, two of which had just been fired. Commandant Scott was operated at in the Mercy Hospital. One of his bones in his right arm was fractured.
On 12 March, a raid on a sweet shop on Penrose Quay in a disused loft – the property of the Cork Steam Packet Company – four canvas life-belts were discovered. The cork was removed from the life-belts and Thompson ammunition was found inside. The four belts contained 2,108 rounds. In another nearby raid, 1,000 rounds of Thompson gun ammunition were found concealed.
Elsewhere telegram wires were cut at Glasheen Road. Troops were at once on the scene and fired a few shots after the raiders who got away across the adjacent countryside. In the same day in the course of a search in Donoughmore, a six cylinder Buick car was discovered covered with Furze bushes. An empty dug-out was also found.
On 13 March in a raid in a sweet shop near Parnell Bridge, fourteen rounds of ammunition were found and some anti-treaty literature. A Miss Nolan was arrested. On the same day an ammunition dump complete with revolvers and two bombs was discovered near the wall of Mayfield Chapel. The intention was to use them in a night attack on troops passing Dillon's Cross.
On 14 March, William Healy, 52 Dublin Street, was executed. He was arrested under arms during a raid on a house on Blarney Street. He was court-martialled on a charge of possession of arms and was executed by firing squad at Cork County Gaol on Western Road. On 16 March, Mr William G Beale, aged 52, and unmarried, residing at Elm Grove, Ballyvolane Road, and a member of the well-known form of Harris and Beale, Grand Parade, was shot and seriously wounded near his residence by men who stated that the act was a reprisal for William's execution.
On 20 March 1923 the Cork Examiner records that an extensive raid was carried out on the Cork Lunatic Asylum. In the course of an extensive search a number of revolvers and several rounds of ammunition were discovered behind the fireplace in a room occupied by Warden Fitzgerald. In a room a large quantity of field dressing was captured as well as a bundle of seditious literature in one of the wardresses' rooms. An empty Mills bomb case was found in another room. The warder Jerry Fitzgerald with four of his male staff George Wycherly, Charles Hyde and John Murphy were arrested. Three wardresses were arrested, who were all prominent members of the Anti-Treaty Cumann na mBan. They were Kathleen O'Sullivan, Miss N Connolly and Miss H Clery.
In addition, on 20 March 1923, an attempt was made to destroy the residence of Maurice Healy, solicitor, Ballintemple, by fire by a number of men, some of whom were armed. Petrol was freely sprinkled in the upper storey and set alight. The incendiaries, apparently fearing being surprised while on their work of destruction, retired rather hastily. A member of the household, with the aid of chemicals, soon had the fire quenched. Little damage was done beyond two rooms and the corridor being slightly scorched by the flames.
Kieran's April Tours (free, no booking required):
Saturday 1 April 2023, Shandon Historical Walking Tour,meet at North Main Street/ Adelaide Street Square, opp Cork Volunteer Centre, 2pm, in association with the Cork Lifelong Learning Festival.
Sunday 2 April 2023, The Cork City Workhouse; meet just inside the gates of St Finbarr's Hospital, Douglas Road, 2pm, with the Cork Lifelong Learning Festival.
Saturday 15 April 2023, The Friar's Walk; Discover Red Abbey, Elizabeth Fort, Barrack Street, Callanan's Tower & Greenmount area; Meet at Red Abbey tower, off Douglas Street, 2pm.
Caption:
1194a. Liam Healy executed on 13 March 1923 (picture: Cork City Library).