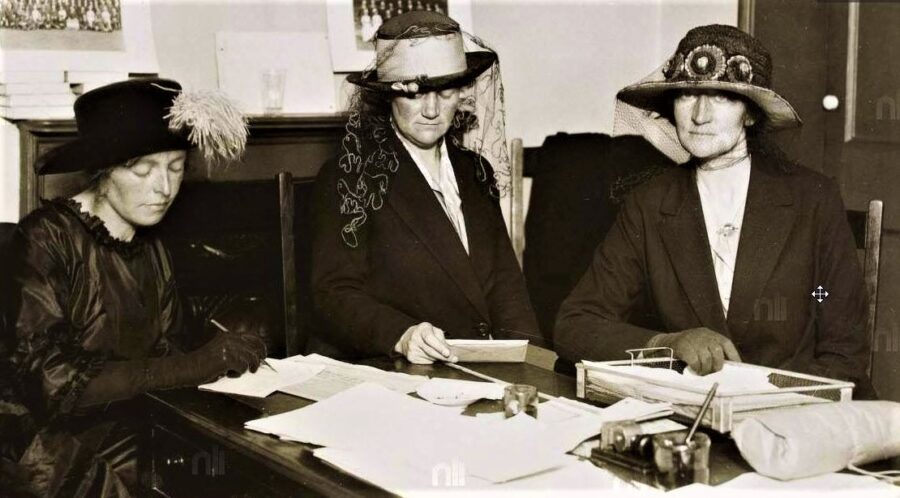 Kieran's Our City, Our Town Article,
Cork Independent, 26 August 2021
Journeys to a Truce: Annie McSwiney Returns Home
This week, one hundred years ago, coincided with the return from the United States of Harry Boland and Annie (Eithne) McSwiney, sister of Terence McSwiney. Mr Harry Boland, secretary to Éamon de Valera, who was in Washington DC for two years as "representative of the Irish Republic" landed at Southampton on Saturday 20 August 1921 from the White Star liner Olympic. Addressing the journalists present on his return he noted of the Irish Independence question; "The Americans were all anxious for the Irish Independence question to be settled soon", but the majority were of the opinion it was a question solely for the Irish people to decide, and they would welcome any decision come to by Ireland".
Addressing the journalists, Annie MacSwiney detailed that she had been on an eight-month tour of the US, and found, with few exceptions, support for the Irish standpoint. Some of the earlier parts of her tour was with her sister Mary and Terence's wife Muriel.
Annie described her tour of meetings as successful and noted there were few States she had not visited. She found that the people she met were as friendly as possible. Her campaign lasted eight months, during which she detailed she had only a week's rest, and during that week she had a series of private meetings. She describes that she had spoken as often as ten times a day. Annie added, "The American people were very anxious that the Irish question should be settled, and they were eager to help in every way…Peace will come when we have taught the English sense and they can realise facts".
During her tour Annie describes that she had addressed many meetings in the "non-Irish" and "non Catholic quarters" and believed that she had succeeded in winning over a record number of such groups of people. They came to her meetings, Annie believed out of curiosity – in the first instance, that they came to to see her as Terence McSwiney's sister – and in the second and third instance respectively that numbers of women's clubs and guilds, wished to hear her as a prominent female speaker and because she was interested in women's suffrage.
Asked for her opinion on the Truce, Annie declined to say anything, but pointed out that she was now a member of Dáil Éireann, and had journeyed from America bound for Dublin for a session on the nature of the Truce negotiations. In answer to a journalist question: "Are you hopeful?" Annie said that she was and expressed that the Republic would be quickly recognised; "We have beaten them already. They have recognised the Irish Republic no matter what they say. In the first place the truce was a recognition of the Republic. The release of Commandant [Seán] McKeown was a further recognition, and finally they recognised Mr Boland and myself by giving us safe conduct so that we had not to apply for British passports. We travelled on the boat, we went on, not as British subjects, but as citizens of the Irish Republic. When we were told we were British we said were not but Irish and pointed to our safe conduct authorisation, which was not a British passport".
Annie expressed satisfaction with the way in which Irish propaganda in the States was progressing. She paid a tribute to Éamon de Valera's work during his recent mission to America, which she said, she said had done enormous good. Annie noted to the press: "As one indication of the effect of our propaganda. I may mention that we had English propagandists going all over the work we had been doing, but they didn't succeed".
Cork-born Annie was the second youngest of a family of seven. She had trained in Newman College, later University College Dublin for a degree in science. From 1904, she taught English to German and Dutch students for some time in Ventnor in the Isle of Wight. On her return to Ireland in 1914, she helped her sister Maty to establish St Ita's (Scoil Ité) in September 1916. Here her capabilities as an educationalist contributed in no small way to the success of the school. The development of character was one of the principal aims of the school's curriculum. The school was based on Patrick Pearse's Scoil Éanna and highlighted Irish history, language and culture.
From her earliest days, Annie was inspired by the same nationalist ideals as her brother, Terence, and the other members of the family. A fluent Irish speaker she was an ardent worker in the language cause. In 1914, she was a founding member, with Alice Cashel, of Cork's Cumann na mBan circle and was an initial courier on behalf of her brother Terence between Cork and Dublin in the organisation of the Easter Rising. In October 1920, Annie maintained a constant vigil at the bedside of her brother, Terence, during his hunger strike in Brixton Prison. A broach, now in Cork Public Museum, containing strands of hair of her dead brother Terence, was worn by her every day until her death.
Annie was prominently identified with the leaders of the Republican side after the Anglo-Irish Treaty 1922 split. During November 1922, she went on hunger strike herself when her sister was imprisoned in Mountjoy Jail in Dublin. When she considered that others were diverging from the vision of full freedom, she remained with the narrow Republican minority. She was invariably outspoken and uncompromising in her views, yet she always retained the respect of political opponents. She stood by her principles throughout her life. In an obituary in the Cork Examiner on 16 October 1954, it remarked that "her passing removes one of the city's most esteemed educationalists and one of the foremost members of the Republican movement".
Just before Annie's death in 1954 Scoil Íte amalgamated with nearby Scoil Mhuire and took that name. The building at 3 Belgrave Place, Wellington Road, which housed Scoil Íte, is now occupied by Sheila's Hostel. Annie lived at 4 Belgrave Place for many years. Scoil Mhuire is still operating at Sidney Place, Wellington Road.
Captions:
1114a. Muriel MacSwiney, Mary McSwiney & Annie MacSwiney, late 1920 (source: National Library of Ireland).
1114b. No.3 Belgrave Place, formerly the McSwiney St Ita's School, the blue building, now Sheila's Hostel, Wellington Road (picture: Kieran McCarthy).